Prague 2 hour boat cruise
As you cruise on the open Vltava River, you can admire the Prague Castle, the Straka Academy (the seat of our government), the Kramer Villa (the residence of the prime minister), National Theater, Charles Bridge and much more.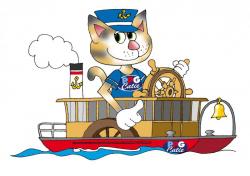 This cruises takes you through the lock system for a longer cruising experience.
Departures: daily 3:00 pm
Duration: 2 hours
Cost:
CZK 450 per person (about EUR 17) The tours are priced in CZK so the EUR price may vary according to the daily exchange rate.